With Sony, Fujifilm, Olympus and Panasonic / Lumix killing it in the mirrorless space, a popular question is; where are Canon and Nikon? Both companies have had mirrorless products for a while, but they just haven't taken off. In this article, I take a deep dive on the Canon EOS-M3 to see how it fares.
Canon has been doing interchangeable mirrorless cameras for the last few years, but in North America at least, it seems to have been a well kept secret. The first release, known as the M1 was a solid design but with appallingly slow autofocus. Canon released an M2 model, but it did not come to North America. There are presently two models in market, the M10 and the unit described here, the M3.
The easiest way to quickly describe the base deliverables of the M3 is to call it a shrunken Rebel T6i. Given the lower price of the M3, from a technology play, this should be a win for Canon, so why do so few people know about the camera?
First Look
The EOS-M3, henceforth the M3, feels good and solid in the hands, albeit small to me as I am accustomed to DSLRs with battery grips. It's similar in size to the Sony a6000. Nice clean layout, not an overuse of programmable buttons and a tiltable LCD. This is very important because the M3 lacks a built in EVF, if you want one (I don't like working from LCDs), it's a purchaseable extra at a rather extravagant price. The LCD is bright and reasonably easy to read unless in bright sun and has touch capability. I personally don't care for touchscreens, but since there is no EVF, I left this one turned on and it's usable, which is I suppose all one can ask. The sensor is an APS-C sensor with a 24MP resolution. Lenses are smaller than Canon's EF-S lineup that have the same area of coverage, but the lack of a mirror box means the lenses can be physically smaller. A pocket camera this is not, but it is small and lightweight. There is a small popup flash built in that does a decent job for an on camera flash but is, like all popups, is not exactly brimming with power. There is a hotshoe that can take any Canon Speedlight, but if you use the EVF, the hot shoe is full and vice versa. I would prefer to see a built in EVF and leave the hot shoe free for a flash but I have a bias being very much a strobist and the general buyer may have very different use cases.
As commonly happens with evaluation units, the firmware in the unit I received was out of date, running version 1.0.1. As of this review, the current firmware is 1.1.0 so I updated the device to ensure optimal functionality.
There's a single SD card slot in the bottom, in the same compartment as the battery. Pretty consistent design with competitors and it implies that the designers did not anticipate that the camera would spend much time on a tripod. This is not only Canon doing this, but I personally dislike memory card slots buried in the camera baseplate. I find it lazy and inconvenient. Loading a memory card is simple enough and the battery only goes in one way so that's easy too. I'm not nuts about the battery life or lack thereof, but I will get into that later on.
The AF is much faster than the AF in the M1. I never saw an M2. Much faster is hardly quantitative and while it is much faster than the M1, it's nowhere near as fast as the AF in similar priced cameras from alternative providers. With such a good sensor, slower AF could be found to be debilitating. Those with no experience with other AF systems could be perfectly happy, but as I know that Canon has the capability to do blazing fast AF, in their present flagship mirrorless I would look for more speed.
Other than the shutter release, the remaining buttons are very much flush with the body. I have seen reviewers really hate this complaining that they cannot find the buttons without looking for them. If the camera had a proper viewfinder I would be inclined to agree more than I do, but since the camera is already being held away from your eye, finding a button is no big deal.
The primary mode dial is very Rebel like, but more like a T5i than the T6s that is so often used for comparison purposes. It has the usual PASM options, along with Scene Intelligent Auto, Hybrid Auto, Scene, HDR, Movie and a single Custom mode. Scene Intelligent Auto tries to guess the scene and apply the correct program, similar to Sony's Supra-Auto, albeit with fewer options. Hybrid Auto creates short clip movies. HDR is in camera HDR. Scene mode offers the usual suspects of Portrait, Landscape, Closeup, Sports, Night Handheld and Food. All Scene modes, along with Hybrid Auto lock into JPEG capture.
A surprise is a very Fujifilm like dedicated +-3 EV manual exposure compensation dial on the top deck. I like this, although at first I could not see the effects of making a change in the compensation settings on the LCD. Shooting outdoors I could see some minor changes in the display to reflect the exposure compensation settings, but I would not equate the display changes with effective exposure simulation.
You can set the aspect capture ratio in camera, but this only means that if you choose anything other than the standard 3:2 the sensor uses fewer pixels. Useful for those who will only shoot JPEGs and never post process, not very useful otherwise.
In The Field
There are five lenses in the EOS-M family. Being Canon glass, they all have very good reputations, equivalent at least to the better iterations in the EF-S family. Certainly the reality of a different mount system made some potential buyers a bit leery, but all mirrorless mounts are different from DSLR mounts, so this really should not be a showstopper. There are myriad third party mount converters, and Canon even makes one to allow the adaptation of EF and EF-S lenses to the EF-M mount. I used one for this review.
The lens that shipped with the camera has the 18-55 focal length common as standard to most APS-C sensored bodies. In full frame this is like a 28-85 so an ok general purpose lens. Like most other kit lenses it is a 3.5-5.6 variable aperture lens and as you zoom in, the lens barrel extends forward. The lens feels better built than most kit lenses and has a strong metal mounting bayonet, unlike the plastic found in many kit lenses. In fact the body of the M3 is a magnesium chassis, so built pretty tough in general and very tough for its price point.
The camera has WiFi. NFC looks simple to configure, but regular WiFi connectivity requires hopping back and forth between devices and everytime you change modes, the camera drops the connection. The original EOS Remote app referred to in the documentation has been replaced by one called Canon Camera Connect, and it is very basic, and in my opinion not well designed. Canon makes great cameras, but as a software maker, they really need to find a partner that understands user interface design. Canon is surely not the only camera maker whose smartphone apps perform poorly, but being part of a crowd that under performs still isn't a good thing. This is odd because Canon builds a web server straight into their CINE cameras and I use it all the time with my C300 and it is wonderfully fast and usable with a clean and functional UI. Since I don't shoot in JPEG, I have no requirement to download images to my smartphone and immediately upload them to social media. Folks who want that may be frustrated.
I always download the user's manual to my smartphone so I have a copy with me at all times. Nikon actually makes a really good manual reader that is free. If you want that for Canon manuals, you have to buy it from some third party. That's just nuts, because the manuals are available online on Canon's website and you can download in PDF format for free. Canon should look at adding a manual retrieval and reader application for smartphones. The manual layout and style is much more like a Canon point and shoot camera than a Canon DSLR. While this may cause the manual to look a bit dumbed down to some, it's actually clearly written and articulate. It is not overflowing with technobabble and while I know all too well that most buyers never open the manual, this one is easy to read and a worthwhile investment of your time.
I typically go through a setup process for every camera I test. After checking the firmware, I turn off JPEG recording and enable RAW. I then disable all the automatic image changing functionality because I prefer to exercise control of the camera. The AF settings are single shot or continuous AF Servo, but the menu options are confusing without using the manual. More on this later, but the menus imply that continuous focus is either on or off regardless of mode and that you can have one AF point or Tracking mode. Neither of these conclusions that would be drawn easily from the menu indicators is correct.
Menus matter, partly because most users never read the documentation. These menus take on the standard Canon style, but if you are expecting the depth and flexibility that you would find in a Canon DSLR, even the consumer level Rebels, you are going to be disappointed. The menus are very basic and actually harder to understand than the menus on my professional level 1Dx Mark II. Most camera manufacturer menus suffer from the same crappy UI failings as their smartphone apps, but even for someone with a deep understanding of Canon's menu system, the system on the M3 looks like someone left off a pile of stuff. If the M3 is to be presented as an alternative to a mid to top range Rebel, that's not happening.
The M3 shoots Full HD video at up to 30fps and HD at up to 60fps. Considering the huge advantage in video that Canon used to have, this deliverable offers no edge up on the competition and less capability than most other mirrorless ILC products.
Regular readers know that I have the opportunity to shoot many different cameras from different manufacturers. I like the feel of the M3 and the lens is certainly as sharp with colour as good as any kit lens. There is a fair bit of vignetting and distortion in it, although this is easily corrected in Lightroom and other products. Sadly for people who don't post process, they will miss out on these corrections. After my first half day of shooting the M3, I'm just not loving it. The build is solid, the glass is sharp, but the camera, despite being really the fourth in evolution of EOS-M is slow. Slow to focus, significant shutter lag and despite that large and flexible display, images just don't look sharp. Downloading them shows that they are, unless you have managed to put the camera in Manual focus mode, which I managed to do on multiple occasions and still don't know how I did it.
One of the graces of the M3 is the ability to use existing Canon glass via the Canon adapter. This is actually a very handy tool, but you toss the weight advantages right out the window, and your screamingly fast EF lens, starts to feel lobotomized when coupled to the M3's autofocus. We have an M1 kicking around here, and the M3 is faster at AF as I've noted, but it just doesn't keep up with any of its competitors. I put its performance in AF about as fast as the original Fujifilm X-Pro 1. That camera took a lot of punches for being slow and Fujifilm hit it out of the park with the X-Pro 2. Since the X-Pro 2 and the Rebel 6ti and the M3 are all the same vintage, the M3 should be better, and I wonder how this slow system got past the Canon engineers. If I were cynical, I would guess that some marketer said that Canon needed mirrorless but no so good as to take sales from their DSLRs. Canon has made this same mistake with DSLR video, crippling it to avoid taking share from the Cinema EOS line. What they continue to miss is that there are alternatives in the marketplace and such decisions only cost Canon in the end. This saddens me greatly, because Canon engineering is superb, when they are allowed to do things right.
Working outdoors, I found the Info sections on the LCD very small, hard to read and they tended to disappear into the Live View display. I found myself shading the lens regularly so I could see the information. Making changes was onerous despite the touchscreen because the indicators were so small. Images that looked ok and in focus on the LCD were often not completely sharp when reviewed despite indication of focus lock and a reasonable shutter speed. This lack of sharpness despite focus confirmation shortened the test period significantly because it frustrated the heck out of me, when so many alternatives that I have tested in the price point are awesome.
I usually shoot in Aperture priority as do the majority of photographers. I actually gave up on this switching to the intelligent auto settings because I could not see the display well enough to balance the shutter speed, ISO and aperture before the subject got up and moved away. Given that the subject in question was a tree, this was all the more disappointing. Photos attempted of a bee on a flower were a complete waste of time. Oh yeah, that cool exposure compensation dial? Doesn't work in the auto modes. Stupid.
Many potential buyers of the M3 are going to be looking for reliable autofocus. I confess to not being a fan of area modes of autofocus as the camera will tend to pick the closest and brightest part of the subject. Not the M3. It chose autofocus points with all the predictability of a drunken pinball. In this camera, you need to take over and use a finite point, lock and recompose, or plan on coming away with more out of focus images than you would like. I try to test cameras based on how they are presented to buyers in marketing materials. Bad decision on my part here.
I did not expect the level of shutter lag I encountered. I also discovered that when I extended the review time for a captured image, getting the camera to dump the review early because I wanted to take another shot took a long time. Consequently I gave up on reviewing images after shooting, just so I could get control of the camera back in a reasonable amount of time.
Other reviewers have slammed the M3 for poor battery life saying it was dead in under 250 images. That's actually not far off the norm of 280 CIPA rating for many mirrorless camera. I was surprised though to discover the battery at about 50% (the gauge is highly imprecise) after 63 exposures. Rather underwhelming.
Sample Images
I am sad to say that I had serious issues getting good images from the M3. The AF, coupled with automatic modes that misbehaved resulted in a very poor showing. When you do get a nice image, it is crisp and sharp with the expected Canon "look"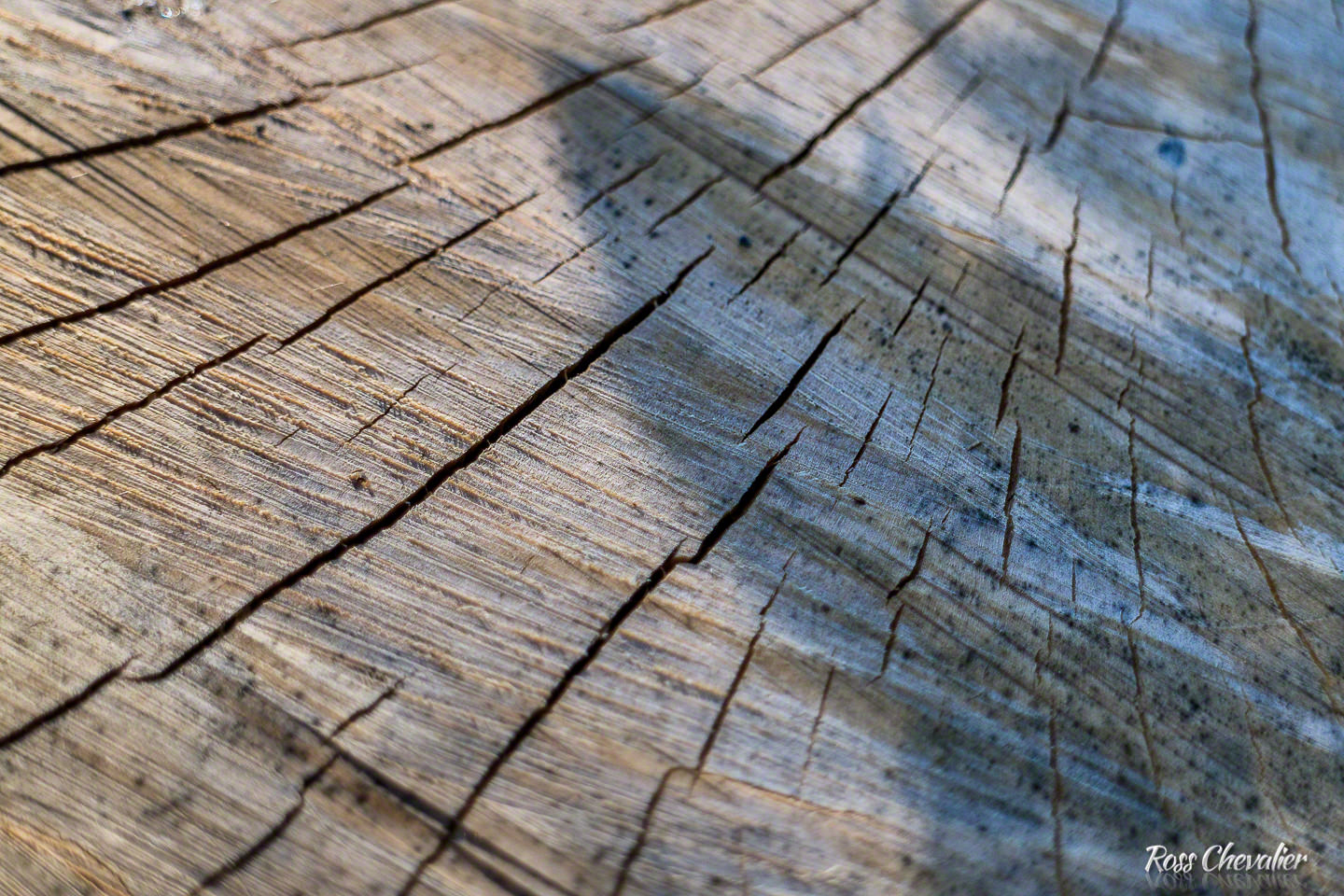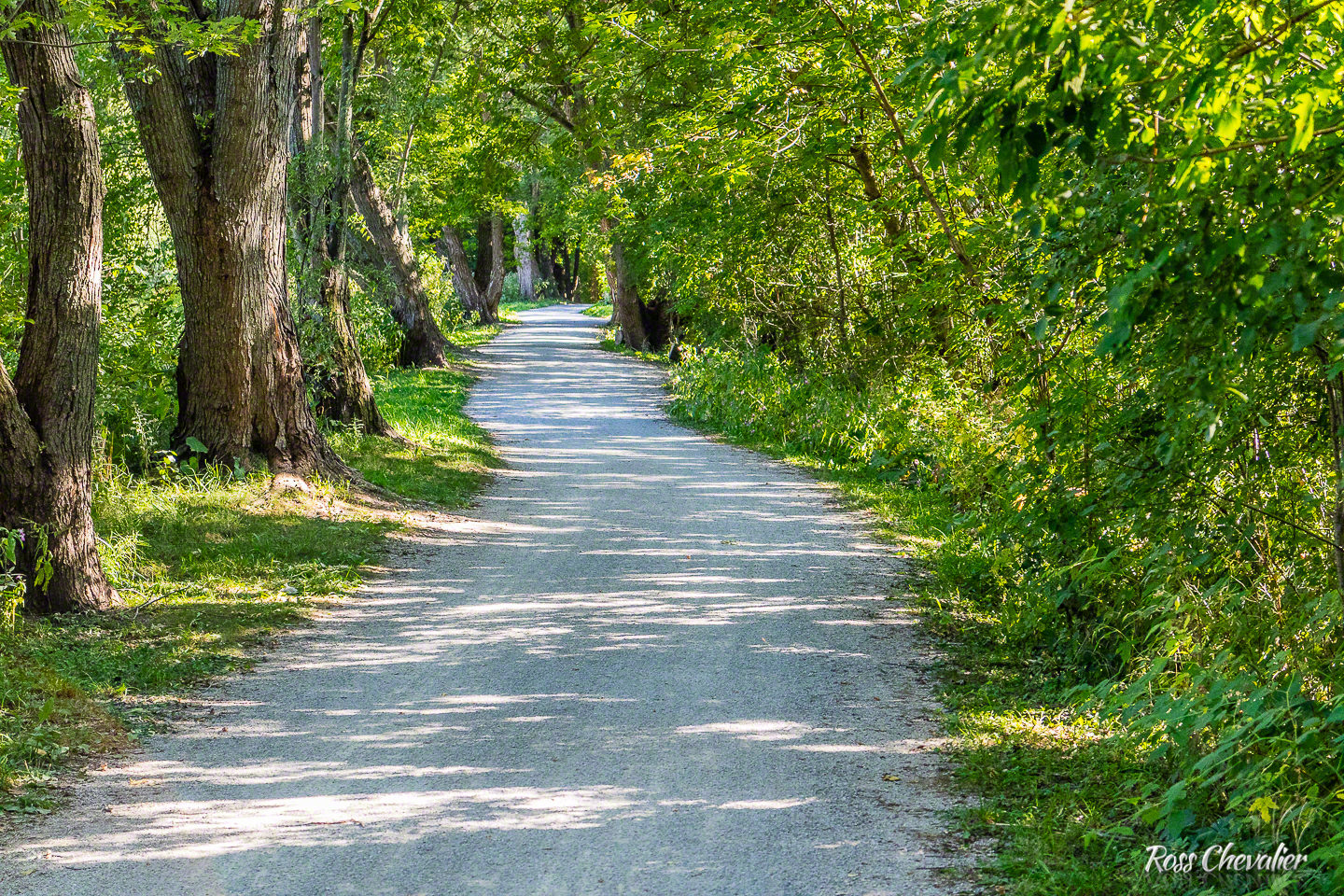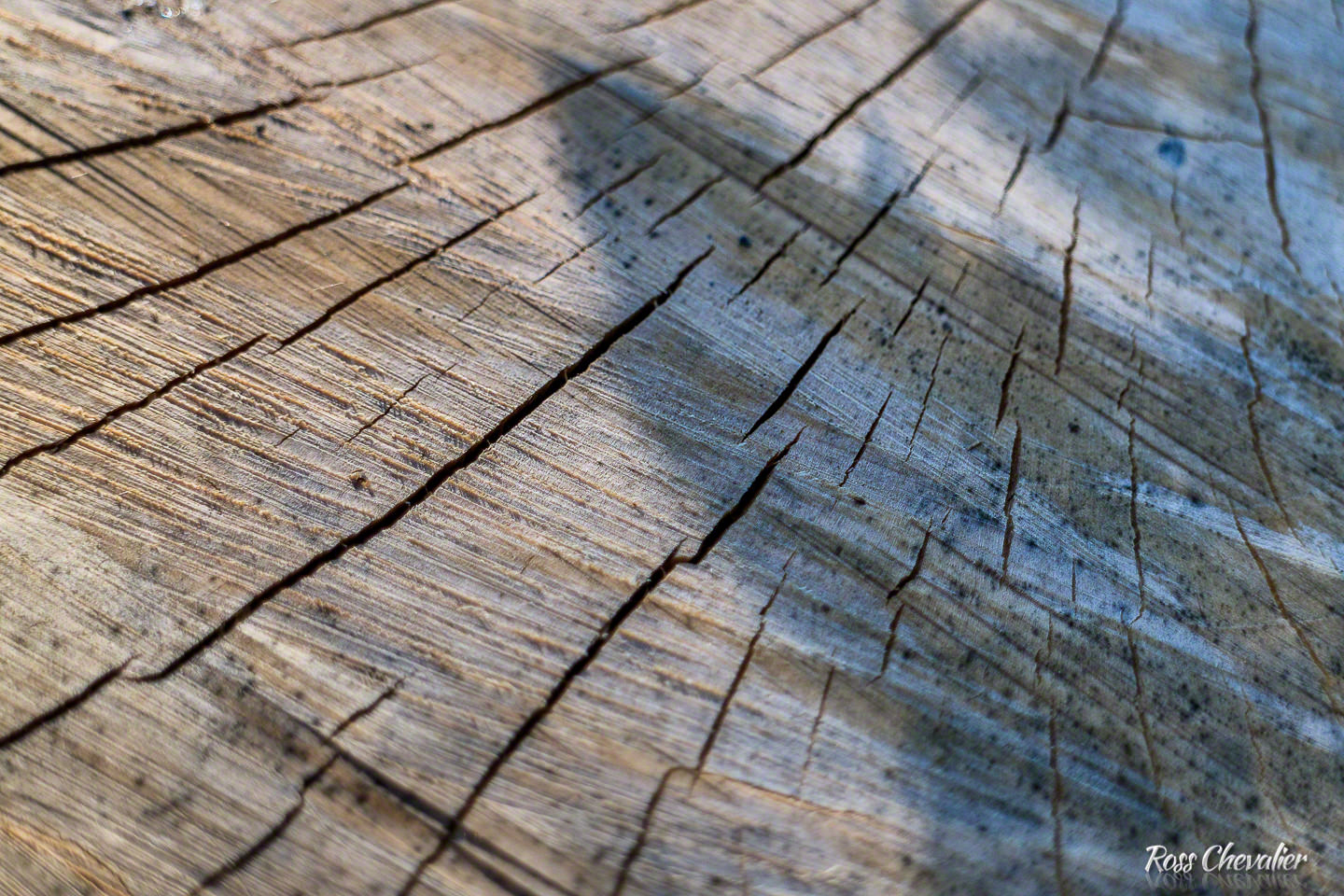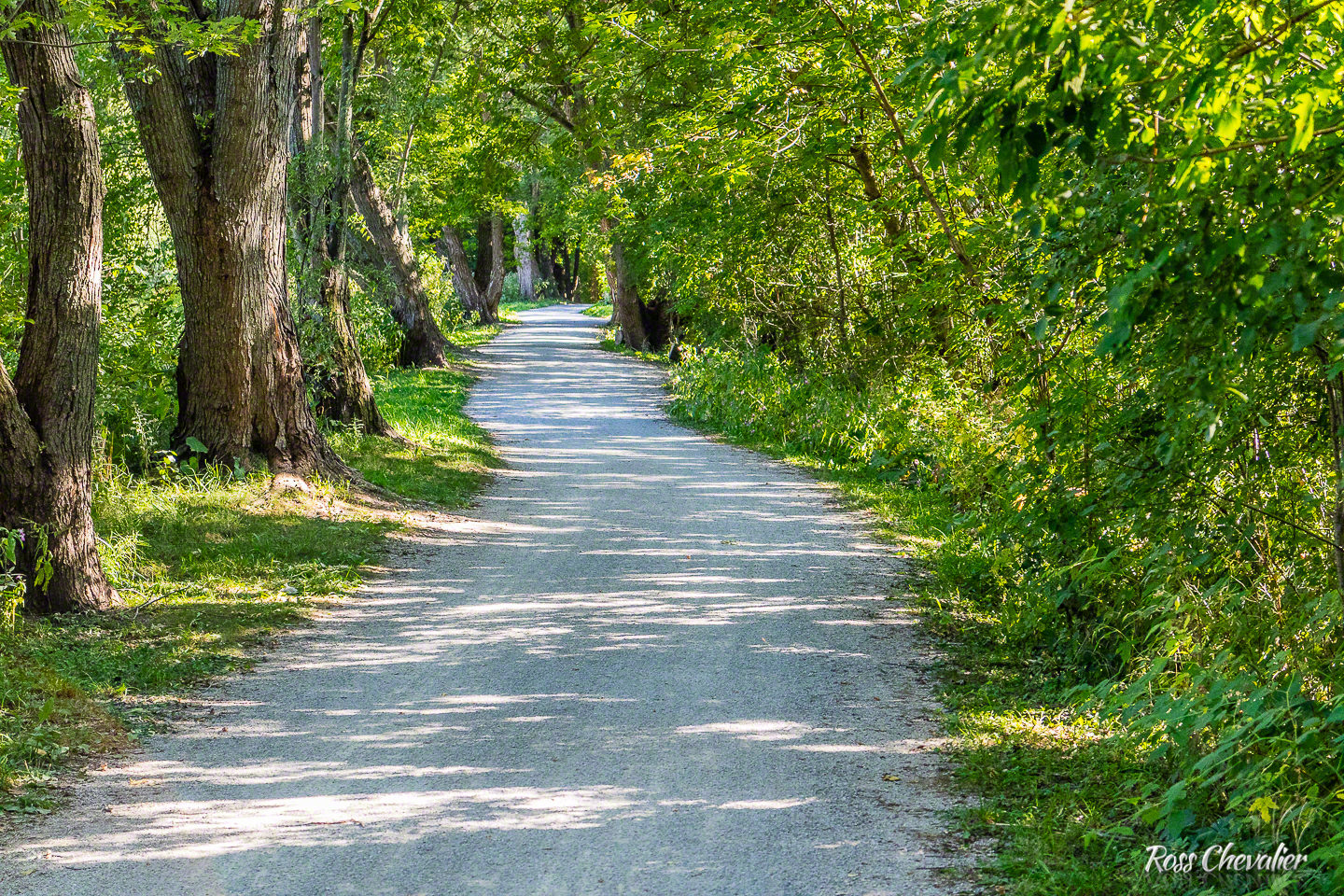 Pros
Well built, lots of metal
Tilting LCD screen with selfie capability
Simple to operate controls
Consumer level capability with a short learning curve at a fair market price
Ability to mount Canon EF and EF-S lenses with purchased adapter
Uses standard SD cards
Image quality is very good when all works properly
Cons
Very basic functionality for the top of line ILC mirrorless that Canon delivers
Autofocus is still too slow and doesn't compete well with alternatives
Limited choice of EF-M mount glass, all optically too slow for low light without flash
No EVF
Long shutter lag
Battery Life is poor
Conclusions
As much as I like the concept, the execution on the EOS-M3 just isn't there. Like the Nikon 1 series, this is a capable camera, overshadowed by much stronger competitive offerings in the marketplace. Only a true Canon loyalist or someone with no expectations of 2016 level performance is going to go out of their way to buy this camera. You've got alternatives that are a better short and long term value, despite the excellent sensor. Sadly the rest of the camera doesn't keep up. I recommend that you look elsewhere, this is not the mirrorless camera you are looking for. As I write this review, there are rumours abounding about an M5 coming. Initial drawings and leaked images show a viewfinder, but on a pudgy and less graceful body. If it turns out to be real and is available in Canada, I will try to get one for review.